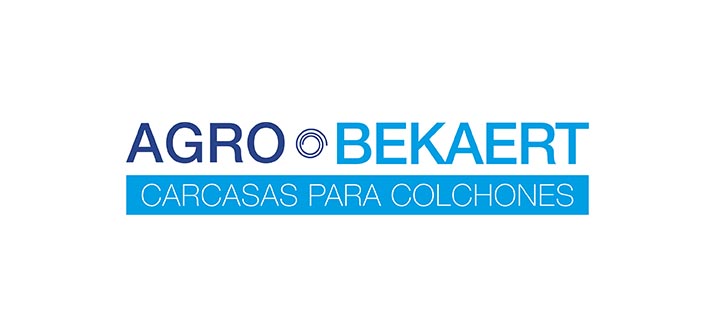 AGRO and Bekaert establish joint venture in Colombia
AGRO, a world-leading manufacturer of high quality innersprings, and Bekaert, global market and technology leader in steel wire transformation and coating technologies, join forces to develop and produce high-end steel wire innerspring systems.
AGRO and Bekaert established the AGRO-Bekaert joint venture in December 2019 in order to co-develop, manufacture and promote superior value solutions for mattress and upholstery manufacturers in Colombia, Central America and the Caribbean. Experience and expertise come together in a brand new production site in Barranquilla, Colombia, to make this ambition real.
Where Bekaert will contribute steel wire technology and regional market expertise, AGRO brings in steel spring technology and sectorial market know-how.
AGRO-Bekaert Colombia SAS is developing customer relations, recruiting and training the team in Colombia, and equipping and commissioning the new plant, so that the manufacturing operations can start up in the course of the 2nd quarter of 2020. The shareholders in the joint venture are AGRO Holding (50%) and Bekaert Ideal Holding (50%), which also owns full and majority shareholdings in IdealAlambrec (Ecuador), BIA Alambres (Costa Rica), Vicson (Venezuela) and Proalco (Colombia).
Website of AGRO-Bekaert Colombia SAS