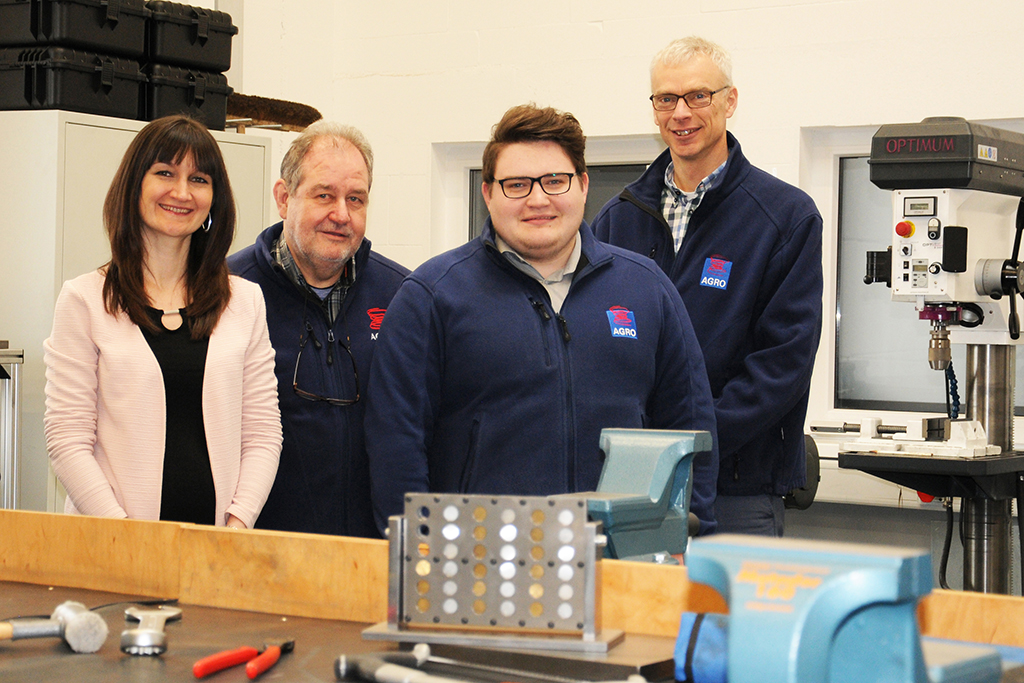 AGRO opens new training facilities
For many years AGRO trains young people in technical professions. AGRO now has opened new training facilities in order to combine practical training in the factory and vocational school classes with the additional theoretical and practical background gained in these special training facilities. In the future, AGRO trainees will start with one year of basic training before learning step by step to transfer skills to daily business.
In addition, AGRO trainees benefit from permanent contact persons, theory lessons as well as exam preparation including external trainings.