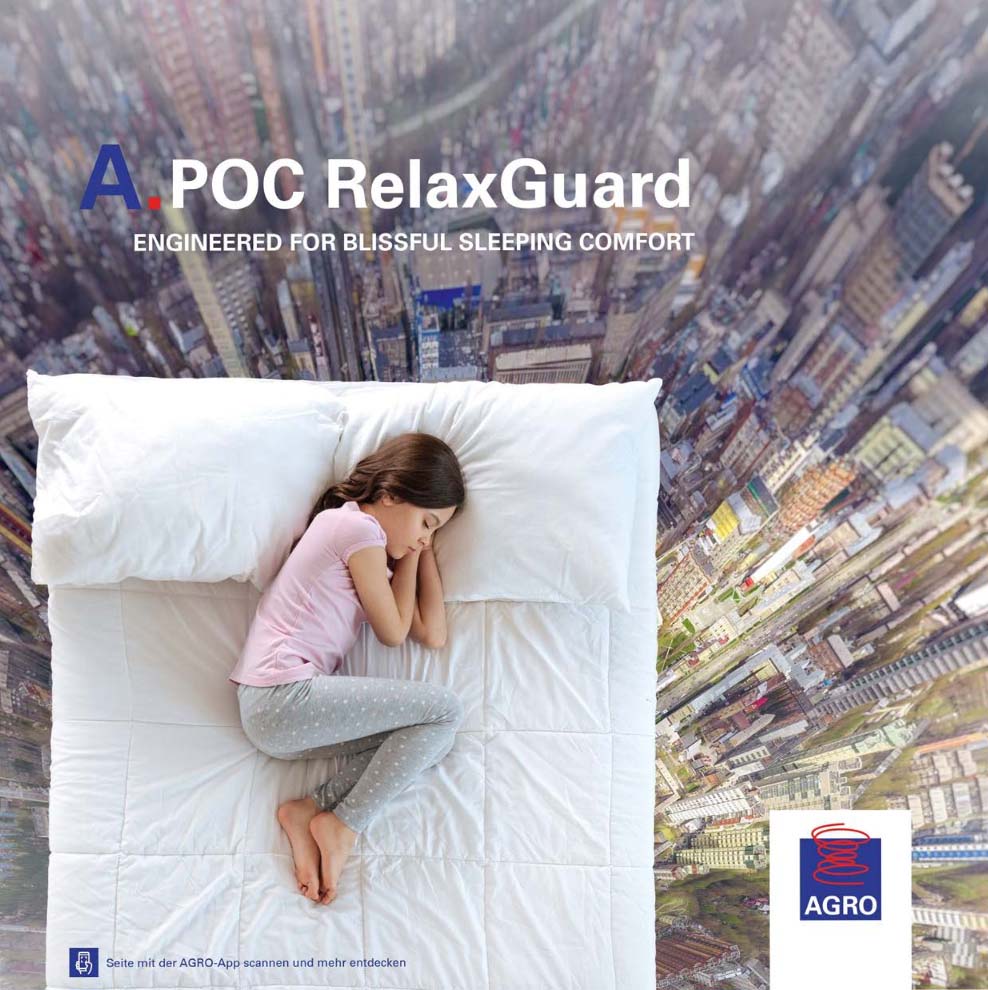 New product line: A.POC RelaxGuard
The new AGRO product line A.POC RelaxGuard presents a reinforced seat edge in different variants. The support right to the edge guarantees durability and comfort over the long term and creates a central and balanced feeling on the mattress.
A.POC RelaxGuard is developed for being optionally used as "edge to edge" innerspring technology without adding framing foam. This creates innerspring comfort for the whole mattress surface as well as an improvement of the environmental credentials by reducing the number of different materials used – and by increasing the proportion of mattress components that can be recycled.
Therefore, A.POC RelaxGuard offers not only a range of solutions for the highly requested topic of seat edge stability, but is also consistent with the growing awareness for environmental friendliness and recyclability.
Detailed information is available on the product site