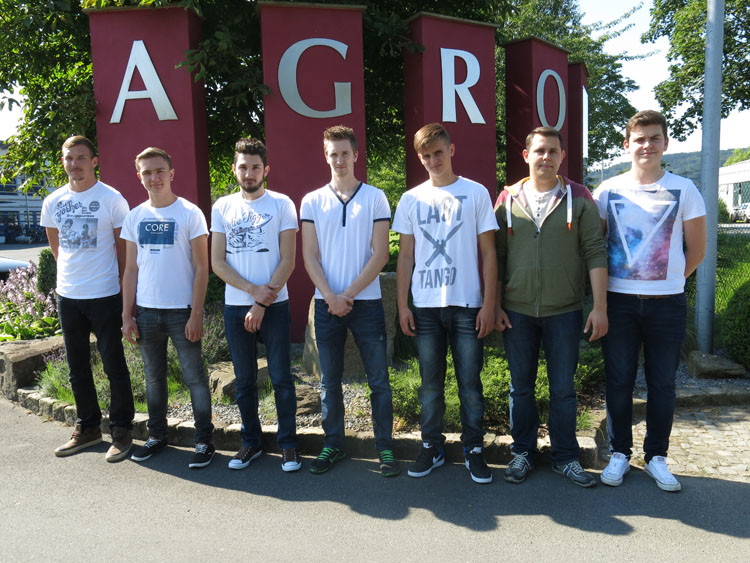 Start of professional training on August 1st
On August 1st it was time again for young people in Germany to take their first steps in professional life. For example in Bad Essen: All in all, seven new trainees started their professional future at AGRO.
At AGRO International, these trainees are Artjom Zakurakin, Memet Özdemir, Bryan Stroud, Pawel Gronostajski and Marcel Polner. AGRO Steel Wire welcomes Andreas Ektov and Marek Mühlmeier. Bit by bit, the seven new trainees will get to know all facets of their future profession. Beside training at AGRO, the seven young men have classes in a professional school and participate at extra workshops and training events. Together with the trainees from the previous years, the "new ones" are already looking forward to the annual AGRO training day in September. The program for this day is still a secret – but coordinator Swetlana Schro is sure that they will enjoy this day full of team spirit and fun.
By the way: The application process of the next year's new trainees has already started. Young people who are interested in the professions of electronic technician, industrial mechanic, machine and plant operator or logistics specialist and who want to start their professional future in a company that is successfully operating on an international level are welcome to apply.