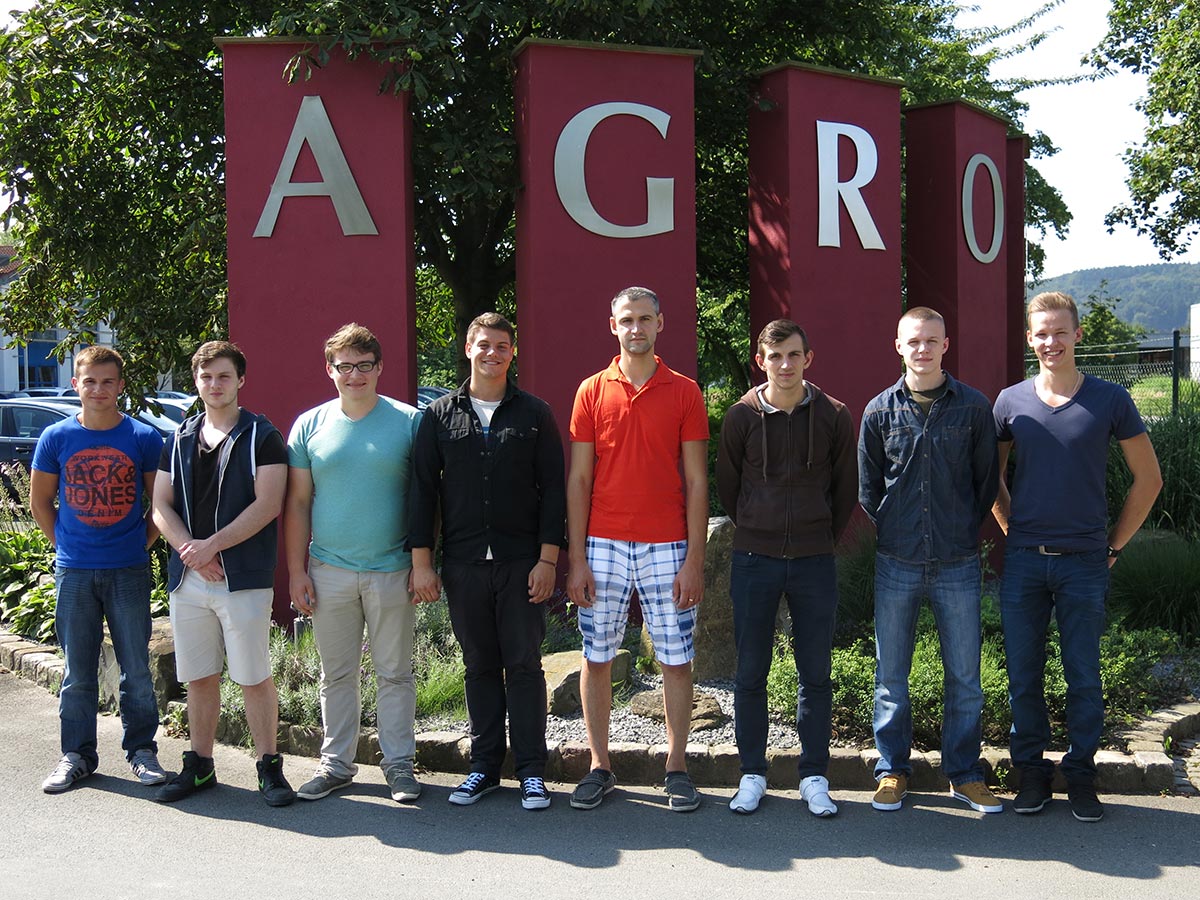 Start of training in professions at AGRO
Punctually on August 1 eight new trainees started their professional future at AGRO which trains young people in three future-oriented training occupations.
In the next three and a half years will be trained at AGRO International: Domenic Wagenleitner as electronic technician; Kai Röder, Eduard Enns and Kristian Schwarz as industrial mechanics and German Pantelidi as machine and plant operator. AGRO Steel Wire trains Stefan Rommer as industrial mechanic and Waldemar Robertus as machine and plant operator. At AGRO Tooling Systems Dennis Müller has started his training as cutting machine operator.
Before starting their training everyone interned at AGRO. This is a basic requirement at the family company.
During their training the "new ones" will learn more about the different facets of the "AGRO world". The trainees can explore the personal atmosphere of a family-owned company, pure technology and the internationality of a worldwide operating company group which is specialized in manufacturing and marketing innersprings and wire for the mattress and upholstery industry.
The new trainees can look forward to an intense training in practical and theoretical means and will participate at extra workshops and training events.
To give them the opportunity to get to know each other and to develop a team spirit AGRO organized that the annual AGRO training day took place directly afterwards.
Due to the company training the AGRO group makes an important contribution in qualifying young people in the region of Osnabrück.­­­­­