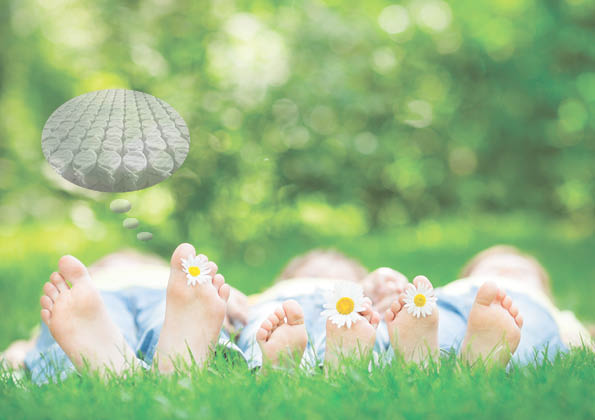 AGRO Green Line: Punktoflaex 1000S Green
Ever since legislations regarding mattress recycling have been brought forward worldwide all members of the supply chain are faced with new challenges. Therefore AGRO puts special emphasis on being an environmentally friendly company by trying to produce as ecologically sustainable as possible and to minimize negative impacts on the environment. This environmental awareness is reflected as well by the development of the product portfolio.
In principle every AGRO innerspring can be recycled and offers optimal requirements for eco-friendly sleep. No other material can offer this in the same way.
With the AGRO Green Line which was introduced on the interzum in Cologne 2013 AGRO has gone even one step further and has developed an innovative and sustainable product which consists of a high-quality AGRO innerspring, revolutionary PLA fibre on a Lactic Acid basis and bio-based glue. This "green" innerspring provides the perfect basis for natural and healthy sleep and allows a product which combines durability and comfort with sustainability and naturalness. Currently the ergonomically optimized top seller Punktoflaex 1000S is available as a Green Line Product. The Punktoflaex 1000S Green convinces through point elasticity and progressive body support and guarantees first class comfort.